SAP Basis Support Coordinator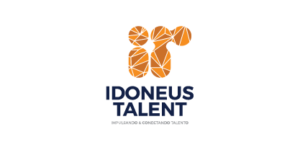 Impulsando & Conectando Talento
Daily maintenance: review logs, troubleshoot errors, and ensure the system is functioning as it should.
Job scheduling: carefully schedule various automatic background jobs so they don't affect performance.
Transport management and testing software updates to make sure they're compatible with the landscape.
Handle the incident / service requests investigation, diagnosis and resolutions where possible and take part in escalation calls.
Projects: play a key role in planning system upgrades and migrations.
SAP Authorization gatekeeper: understanding the SAP security role architecture and serving as the POC on all SAP authorization matters across all program teams.
Liaise with the SAP Offshore Authorizations Administration Team and ensure the team achieves audit compliance and management defined performance metrics.
Provide input to all SAP Security related policies, procedures, and best practices.
Coordinate continued deployment of projects and implementations to ensure compliance with security methodology and design requirements.
POSITION REQUIREMENTS
Bachelor's Degree in Computer Science, Software Engineering, or related field preferred, or a combination of equivalent education and experience.
3+ years of experience in SAP BASIS/Security Administration including one or more of the following SAP modules: ECC, BW, Solution Manager and CRM.
Experience in Cloud Platforms
Experience and strong understanding of authorization concept, incl. SU24 and SU25 maintenance
Exposure to S/4 HANA and SAP authorizations in SAP HANA.
Able to work interdependent with little to no direction/guidance
Eager to learn
Well organized and good time management skills
Analytic skills for problem solving
Ability to work in an international environment and a team split across the world
Strong written and oral communication skills in English is a must – additional language knowledge is a good asset